Medical laboratory accreditation
Credibility of medical laboratories is paramount to the health and safety of the patients relying on the testing services provided.
We aim to deliver the highest standard of patient care, safety and quality of service. As such, and in keeping with Newfoundland and Labrador's mandatory laboratory accreditation requirements, our labs are assessed on over 500 internationally recognized requirements specific to laboratory medicine.
The Accreditation Canada Diagnostics Standard incorporates the International Organization for Standardization (ISO) requirements for medical laboratory quality and competence, safety, point-of-care testing, and CSA Standard for Blood Components. For more information, please see: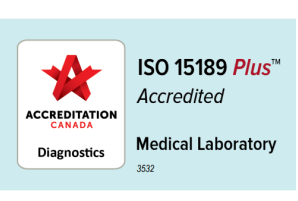 Accreditation Certificates