For patients and families
Laboratory (lab) tests, such as blood tests, are essential to your health. They are an important way for your physician to screen for disease, diagnose, treat and/or monitor your medical condition.

Patient- and family-centred care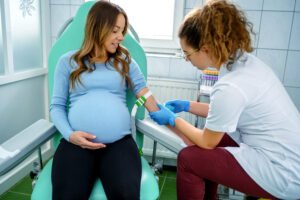 Patient- and family-centred care is about providing respectful, compassionate, culturally responsive care that meets the needs, values, cultural backgrounds and beliefs, and preferences of patients and their family members in communities throughout Newfoundland and Labrador.
Working collaboratively, patient- and family-centred care is grounded in mutually beneficial partnerships between patients, families and health-care providers.
Our commitment to quality and safety
To ensure the best quality of service, our laboratories are accredited to stringent and internationally recognized standards for laboratory medicine and quality management. Learn more about accreditation.
The laboratory employs highly skilled medical laboratory technologists, laboratory assistants, and laboratory scientific and physician specialists. We use the latest techniques and guidelines to ensure the integrity of the specimen and to protect the safety of our staff and patients.
Confidentiality
Your laboratory results are strictly confidential and will be sent to your physician or clinic as soon as they are ready. Please ask your physician if you have any questions regarding your laboratory tests.