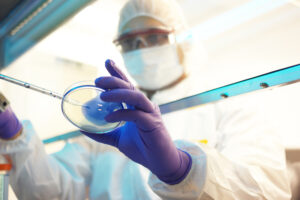 At the forefront of laboratory technology, testing and research, the Public Health Laboratory (PHL) provides provincial services to clinicians in primary care and hospitals as well as to Newfoundland and Labrador's public health units.
The Public Health Laboratory is an important and integral part of the provincial and national public health system infrastructure. The Public Health Laboratory is responsible for maintaining an adequate range of testing services, capacity and expertise to respond to public health emergencies.
Drinking water testing
The Public Health Laboratory completes bacteriological water quality testing for drinking water (tests for indicator bacteria as a marker of human or animal fecal material contamination of drinking water.) For the presence of chemicals or metals in water, you need to contact a private laboratory that offers this service. Please see Laboratories for Water Quality Analysis – Environment and Climate Change.
How can I have my drinking water tested for bacteria?
To have your drinking water tested for indicator bacteria, please pick up a water sample collection kit and accompanying instructions. Sample collection kits can be obtained from the Public Health Laboratory at the Miller Centre (first floor) on Forest Rd. in St. John's or from a Government Regional Service NL Centre in your area. Your kit will include a bottle, a form and instructions (i.e., Bacteriological Water Analysis Request) with steps on how to collect water samples and how to submit your water samples for testing.
How to find us?